Action Polymer Gel Elbow / Heel Protector - Pair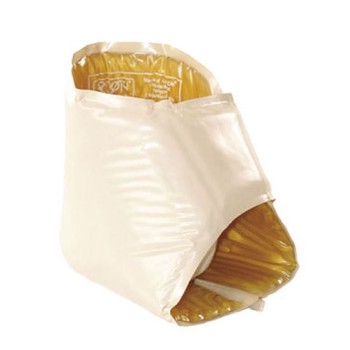 48mm thick
These gel protectors are for use in long term care settings and for assistance in wound management. They allow clients taking medication that affects skin integrity or who are prone to skin tears or abrasions to continue daily activities or to sleep comfortably.
They are recommended for people 'at risk' or diagnosed with compromised skin disorders.
These protectors require no laundering and need only a wipe over with antiseptic solution or mild detergent to be kept fresh and odour free. 
Unique polymer consistency ( not liquid gel ) so bottoming out cannot occur  Helps prevent footdrop 
Back to all products