Avante SmartFlex 2 Adjustable Bed / Queen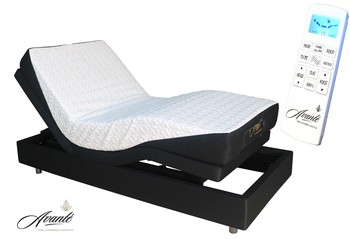 A touch of class in modern living the SmartFlex 2 adjustable electric bed features a wireless remote, wall align technology and a 3 stage intensity massage function with timer. The SmartFlex 2 adjustable base is packaged with an Avante Cool Balance Mattress when purchased as an ensemble.
The SmartFlex technology allows consumers to enjoy the benefits of independent head and foot which means that you can control the head of the bed separately from the foot of the bed.
Mattress code: AVCB2QNMT
Back to all products