BioBidet Supreme BB-1000 with Remote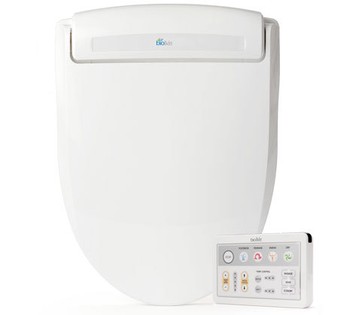 remote control bidet seat White Round shape
Globally renowned and admired, the Supreme BB-1000 offers luxury features at the best available price.
The Supreme BB-1000 is fully featured with a convenient wireless remote, ambient temperature heated seat, soothing warm water wash, and exclusive technologies such as the 3-in-1 nozzle system and the patented Enema wash.
The Supreme BB-1000 is Bio Bidet's most popular model due to its affordability and constant performance to provide the best cleansing experiences. Its reputation continues to be held in high regard and is upheld by countless satisfied owners.
Back to all products