Buckingham Easywipe Bottom Wiper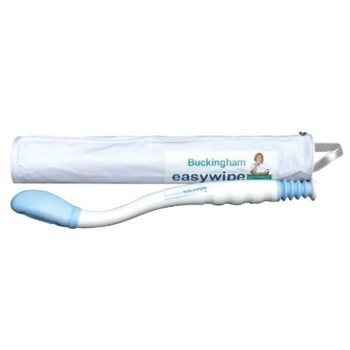 The Easywipe Bottom Wiper is a new and innovative design. It overcomes the drawbacks of existing devices. This is a perfect gadget for maintaining personal hygiene standards for those who find it difficult to reach.
The Wiper has an ergonomic shape, to help those with limited dexterity. It's a simple design with a round smooth and soft design. Making it easy to use. The Bottom Wiper grips the toilet paper firmly and releases easily without having to touch the paper after wiping.
It can be used with wet wipes or toilet paper. The design of the device means that it is easy to keep clean as well. The Easywipe comes with its own portable case and is also Latex Free.
Back to all products