Oppo Knee High Compression Stocking Black Class 2 Size 3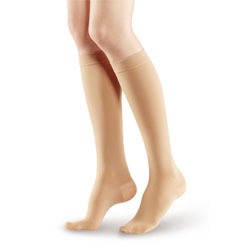 Caring Series Knee High Compression Stockings. Class 2 compression 23-32mmHG Spider veins Moderate to severe varicose veins Post-surgical wear Features Wide band to prevent slipping and binding.
Reciprocating knit heel and toe for better fit and comfort.
Reinforced stocking sole for long-wearing performance.
Progressive compression helps to improve blood circulation.
Stock Code:
OPP-2824-3WBLK
Back to all products