Conni Reusable Incontinence Pad - Twin pack / Mens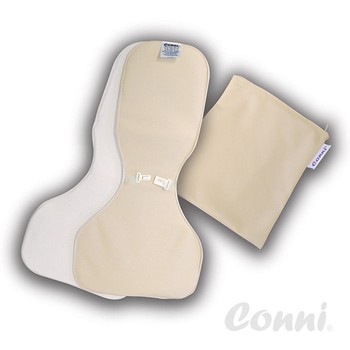 Conni reusable and washable incontinence pads are discreet, soft; comfortable and quiet.
Soft microfibre lining rapidly absorbs and feels dryer; flexible PUL waterproof is cool and comfortable with an elastic clip strap for secure application.
Specifically shaped for men or women.
Styled to fit every day underwear and measuring 26cm in length (Women's) & measuring 38cm in length (Men's)
Conni incontinence pads are convenient and practical.
Designed for light incontinence.
Our reusable incontinence pads are supplied in a twin pack with a convenient waterproof zip bag which fits in a hand bag.  Carry a pack at all times to catch the 'little bits' that may occur through everyday activity. 
Can also be used in conjunction with Conni Incontinence Pants to increase absorbency.
Our incontinence pads are washable and reusable making them significantly more cost 
Back to all products