Conni Picnic Rug with Waterproof backing 140x160cm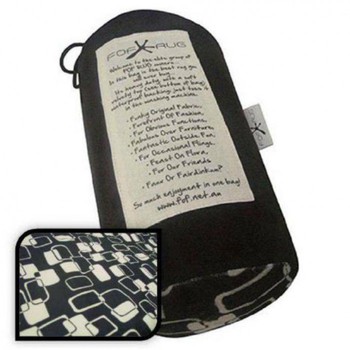 Waterproof backing
The FOF rug is the most versatile rug on the market is extremely hard wearing and can be used inside or out.
A funky black and white retro print soft top; supplied in a faux suede bag with toggle and carry handle. Measures 140cm x 160cm and rolls down to 28cm long x 47cm round.
Heavy duty with a soft velvety top and waterproof backing, just toss it in the washing machine! Tumbler dryer safe.
Certified PVC & Chemical Free!
There is widespread concern about the use of toxic substances in fabrics used next to the skin because of the negative and sometimes long-term effects on health. Unlike many incontinence products our Bed Pads, Mattress Protectors and absorbent underwear are free of chemicals and fragrances. Our Conni products are Oeko-Tex accredited and safe to use against the skin.
At Conni, we have created a proprietary blend of micro-fiber for our waterproof barrier in place of PVC due to its toxicity. For detailed information refer to Technology and Standards.
Machine washable and tumble dryer safe, Conni products can be used countless times!
For best results, wash with  WARM OR COOL  water and a good quality laundry detergent. Conni Absorbent products dry quickly on the clothesline or in the tumble dryer on  LOW  heat. Too much heat can damage the waterproof layer.
Do not use fabric softeners
Do not use bleach
Back to all products