Guardsman Leather Care Kit - 5 Year Warranty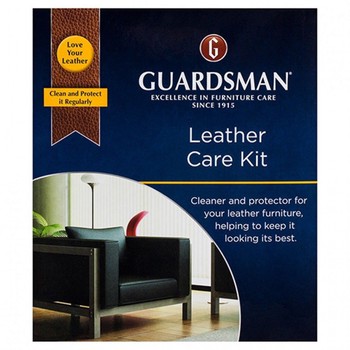 Leather Cleaner  wipe gently, yet thoroughly, removes surface grime to keep leather and vinyl looking their best. 
Leather looks and feels refreshed with our formula, which leaves no residue.
Leather Protector  wipe protects the original feel and color of your leather, leaving it to look its best while feeling soft and supple. 
Safeguards against irreversible damage from penetrating stains. 
Formulated exclusively for Guardsman in Italy by Fenice, a world leader in leather finishes, these formulas contain no oils, which can discolour or damage many leather finishes.
Back to all products