Homecraft Reflex Comfort Grip, Chef's Knife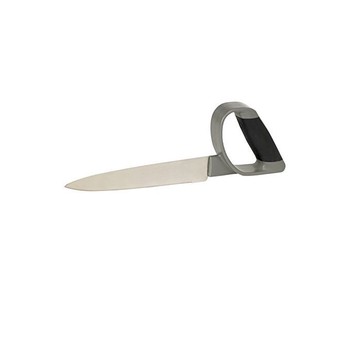 The Reflex Comfort Grip Carving Knife has been designed with a soft-touch overmoulded handle to provide a more comfortable slip resistant grip. The handle is set at an angle to minimise wrist movement when using the product and the grip is slightly larger than the standard range to reduce the amount of finger movement required to grip the handle.
The Comfort Grip Carving Knife is available with the same stainless-steel blades as in the standard Reflex range plus the high quality stainless steel blade with a scalloped rather than a smooth blade which will stay permanently sharp.
Back to all products