Homecraft Two Handled Mug with Spout & Splash Lids -270ml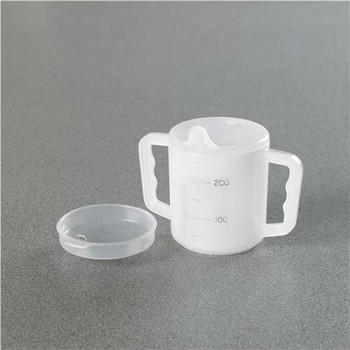 Has larger handles and shaped finger holds for ease of use.
Gradations in the translucent material allow liquid consumption to be measured.
Supplied with interchangeable lids that also fit the PAT-AA5700 shatterproof mug and the independence range.
Supplied as pair with two lids - one spout lid and one splash lid.
Dishwasher safe but lids should be cleaned in warm soapy water only
Back to all products