Oppo 2900 Accutex Ankle Support / M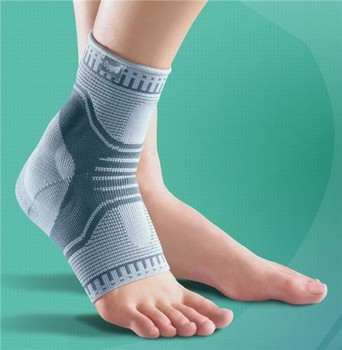 Mild varicosity
Leg pain, oedema and muscle weakness
Sizing:
Measure circumference of the ankle, right above the ankle bones (malleoli) , around the fullest part of the calf and around the fullest part of the thigh. Measure thigh height.
Features
X-shaped pattern functions like Figure Eight taping to enhance ankle joint stability. Limits excessive motions to protect from ligament sprains.
Interwoven bands located at the centre of the Figure Eight provide anatomical fit and comfortable wear.
Silicone pads offer compression and massage around heel cord.
Technology
3D weave
Comfortable bind
Multi-compression
Lightweight
Indications
Ankle sprain  
Ankle swelling
Back to all products