Oppo 2021 Open Patella Knee Support / S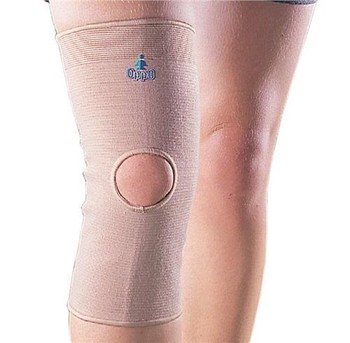 Features:
For arthritic knee conditions, minor sprains and strains.
Provides firms support for the maintenance of joint structures with gentle compression over the kneecap.
Improves healing and keeps joints and muscles flexible.
How to Wear:
Hold the top of support using both hand, one on each side.
Insert foot into support.
Pull up to knee position.
The opening should be over the kneecap.
Application:
Mild strain/ sprain
Chondromalacia
Weak knee
Back to all products