Oppo 2065 Sacro Lumbar Support 12" / M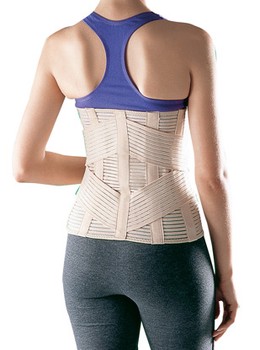 Features:
Designed with straps crossing at the back and fastened in front.
Comfortable to wear and provides excellent support.
Four pliable support splints at the back of extra stability.
How to Wear:
Wrap support around the waist and secure to desired compression and a comfortable fit.
Be sure four stays are positioned on each side of spine.
Pull side straps and secure for extra compression.
Application:
Back muscle strain and sprain
Osteoporosis
Low back pain
Back to all products