XD1900 Sheepskin Classic Overlay - 75cm x 125cm / blue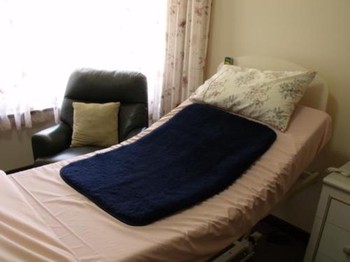 125x75cm
A superior feel for your bed
Superior and Classic Overlay are large enough to cover most of a single mattress to give protection and comfort to your skin, along with the additional benefits of Shear Comfort medical sheep's wool.
BLUE OR WHIRE AVAILABLE 
Classic Size: 125 x 75cm. Superior Size: 150 x 75cm
Shear Comfort XD1900
Fabric-backed medical sheep's wool, unique to Shear Comfort
XD1900 is medical sheep's wool unique to Shear Comfort, with a fibre density higher than even the very best natural sheepskins - which gives it superior pressure redistribution properties.
This is achieved by weaving natural wool to a fabric backing, and is not to be confused with artificial sheepskins created from synthetic 'wool.' We use natural wool, and treat it to ensure it can be repeatedly washed up to 80°C. Plus, because XD1900 has no leather backing, it can be washed with normal household detergent. 
Price: $320.00
Stock Code: 003067XDCOBLUE
Back to all products