Signature Life - Sleep Safe Home Bed Rail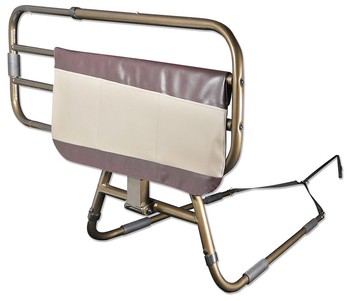 Your bedroom is your sanctuary. It's where you go to escape, relax, and recharge. Now, you can have the support you need, with a discrete bedside handle. The Confidence Bed Handle from Signature Life offers extra stability, so you can stand with confidence and peace of mind.
HELPFUL TIP
Did you know that the second most common place for falls is in the bedroom, and most of those falls occur while you are sleeping? The extending feature of the Sleep Safe Home Bed Rail can help prevent those falls.
Lightweight -  12 lbs
Bed Types -  Attaches to most any home or common adjustable bed with included safety strap. Fits mattress height of 12″- 18″ Weight capacity 136kg (300 lbs )
Easy to assemble - Installs in minutes with 5 bolts & included tool
Dimensions:
27″ H x 18″ L x 3.5″ W
Back to all products