Sure Grip Bendable Cutlery - Fork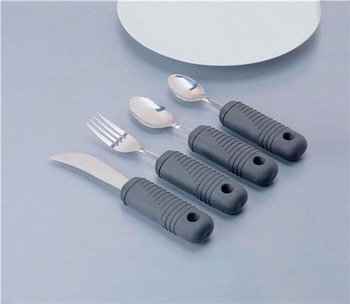 The spoons and fork feature a metal shaft that is easily bent to any angle to accommodate reduced range of motion and to provide the greatest comfort for the user.
The rocker knife cuts with a minimum of motion. They have comfortable rubber built-up handles and stainless-steel utensils.
Dishwasher safe up to 125 F (52°C) (NOTE the knife does not bend.)
Back to all products