Vulkan AE Knee Support Black / S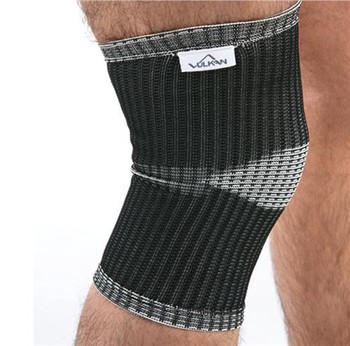 The Vulkan Advanced Elasticated range is the latest innovation in lightweight supports. The range has been technically developed using Nano Flextra™, a superior performance material with multiple functions. This means that each support not only provides uniform support & compression, but has unique heat retaining properties that increase blood flow around the joints during activities to speed up the body's natural healing process.
The advanced Nano Flextra™ material also contains antibacterial properties to encourage cellular growth and the cross sectional design helps remove excess sweat from the skin, keeping the skin dry, comfortable and odour free.
Features:
Unique comfort and heat retention.
Provides superior support and compression to control and limit swelling.
Ideal for sprains and strains.
Easily worn under clothing for daily prevention and protection.
Quick-drying
Sizing Guide:
Measure around the knee (cm)
S: 28.5-31cm
M: 31-35cm
L: 36-40.5cm
Stock Code:
PAT-091217215
Back to all products