Vulkan 2049 Hernia Belt - Double Sided XL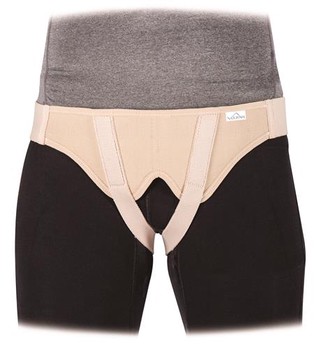 2049 Vulkan Hernia Belt applies gentle, adjustable, gradual pressure to help reduce inguinal hernias.  Features: Two removable flexible compression cushions.
How to Wear: Wrap belt around waist positioning pads in front.
Washing Instructions:
Fibre Content: 60% Elastic Material
30% Polyurethane Foam
10% Nylon
Pads: Polyurethane Foam
Sizing Chart: Measure around hips.
S
63 - 76cm
M
76 - 89cm
L
89 - 102cm
XL
102 - 115cm
Back to all products